First Steps to Buying a Foreclosure
Foreclosures often mean the original homeowner had some sort of setback that caused him to allow his lender to take the property. Rarely does a lender want to retain possession of real estate, so it will be motivated to move it off the books as quickly as possible. A fast turnover is what the lender is looking for, so a big part of the marketing plan might include pricing for a quick sale. In order to take advantage of foreclosed properties there are some basic steps to be followed: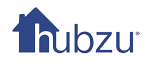 What's Hubzu?
Hubzu is the place to find unique properties at fair prices — just a click away. By providing one of the largest online home auction marketing platforms, Hubzu allows institutions to market their inventory directly to serious buyers and investors. Our smart tech and streamlined process make transactions faster and easier for both buyers and sellers.
Whether you're looking for your next investment or a place to live, take your pick of thousands of properties available all over the country. Browse through a broad range of properties, and search by city, state, zip code or property ID. Plus, get in touch with us anytime with our 24/7 customer support. It's free to register and get started.
Rental Value
The estimated rental value for Charleston Ave located in Huntington, WV is $973/month. Comparable homes around Charleston Ave that are rentals have monthly ranges starting as low as $770 per month and as high as $1,082 per month. An owner looking to use this property as an investment could bring a return in the area of $770 - $1,082 a month based on the many factors which include the properties condition, type, amenities, etc. Sign in to view a full two years of rental information as well as the Average Market Value (AVM) of this property.